Three Parks Endorsements Results 2/15/2023
City Council District 6: Gale Brewer
City Council District 7: Shaun Abreu
Judge of the Civil Court - Manhattan: Dana M. Catanzaro
District Leader: Cynthia Doty
District Leader: Dan Cohen
Judicial Delegates:

Elizabeth Kellner
Alan Flacks
Aaron Mendelsohn
Josh Pepper
Deborah Thomas

Alternate Judicial Delegates:

Doug Whelan
Sam Bartos
Elaine Hazzard
Susan Maderer
Stephanie Tegnazian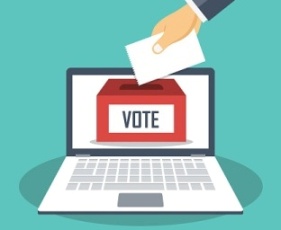 The election of Club officers and Board members will be on Wednesday, March 8th.


All eligible Club members will vote electronically by laptop, tablet or even phone.


Right after the March 8th Club Zoom meeting at which the candidates speak briefly, a ballot
will arrive in the email of all eligible voters.


Simply click the candidates of your choice and submit the ballot.


You will have 48 hours in which to vote.