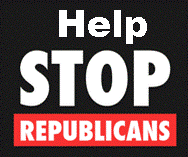 VOLUNTEER ACTIVITIES
FOR THE MIDTERMS
Help Boost Voter Turnout and Defend Our Democracy! Reach out to voters with crucial candidate and voting information.
Weekend Sidewalk Tabling
W. 104th St. & B'way, NW corner, every Saturday and Sunday from 1:00 to 3:00 PM, from now until Election Day.
RSVP
here
Contact: Lorraine Zamora at
lzamora245@gmail.com
.
---
Weekday Morning
Sidewalk Tabling
W. 96th St. & B'way, every Tuesday and Thursday from 8:00 to 9:00 AM from Oct. 18 until Election Day.
RSVP
here.
Contact: Chuck Wall at
chuckwall07@gmail.com
---
Send Postcards to Voters
Pick up pre-stamped postcards with instructions at W. 104th St. & B'way, SW corner, every Monday and Thursday from 4:30 to 6:00 PM. Return completed cards to the same location. Reach out to voters in key swing districts to help Democrats hold the House!
Contributions for postage
are (more than) welcome.
RSVP
here
Contact: Lynn Max
lynnbendermax@gmail.com
---
Campaign for Max Rose at the
Staten Island Ferry
Tuesdays Oct. 11, 18, 25, and Nov. 1 from 4:30 to 6:00 PM inside the Staten Island Ferry terminal in Lower Manhattan.
Rose is running for his former seat in Congress against a first-term Republican who voted against certifying Biden's victory in 2020 and who refuses to defend reproductive healthcare rights. Staten Island is New York City's only swing district, and a victory for Rose could help determine control of the House.
RSVP here
Contact: Irene Schrier at
ireneshrr@aol.com
---
Canvass in Nassau County
for Robert Zimmerman
Weekends starting Sunday, Oct. 2 until Election Day: On Oct 2, meet at the West 96th St. subway station at 1:00 PM. We will take the 1:45 PM LIRR train from Penn Station to Great Neck, returning about 6:30 PM. Additional dates and times to be announced.
Progressive Democrat Robert Zimmerman is running for Congress in northern Nassau County against a Trump Republican who was present at the January 6 insurrection rally, opposes choice and says the 2020 election was stolen. A victory in this crucial swing district could help Democrats hold a majority in the House.
We will also be supporting State Sen. Anna Kaplan (Dist. 7), whose district overlaps Zimmerman's. She holds similar values and is in a tough but winnable race.
RSVP
Contact: Wendy Diller at
wldiller@yahoo.com
---
PA Canvass for Susan Wild
Saturday, Oct. 15 and Sunday, Oct. 23. All-day events in Lehigh County, PA. Transportation arrangements to be announced. Volunteer car drivers needed.

Democrat Susan Wild is running for re-election to Congress in a Pennsylvania swing district. In office since 2019, she considers Roe v. Wade a legal precedent and a constitutional right, and voted for the Women's Health Protection Act, which would enshrine women's reproductive freedom into federal law.

Wild's campaign is a must-win fight against a well-funded Republican opponent, and the outcome will help determine whether Democrats retain control of the House.

Contact for Sat. Oct 15: Daniel Tsadok at daniel@base2traders.com
Contact for Sun. Oct. 23 Ellen Flax elflax@aol.com
---
Canvass Upstate
for Josh Riley
Saturday, Oct. 29. All-day event in upstate New York. Transportation arrangements by train or car to be announced. Volunteer car drivers needed.
Josh Riley is a proudly progressive Democrat running for Congress in the 19th district, which runs from Columbia, Sullivan, and Greene counties in the east all the way west to Ithaca in Tompkins County. Newly redistricted, it is considered an open seat and an electoral toss-up. Riley is campaigning to defend and strengthen our democracy, to strengthen the economy to benefit everyone, to protect women's reproductive healthcare rights, and to keep communities safe from gun violence.
Contact: Miriam Rabban at
merabban@gmail.com